For many people growing up today, the Christian faith is a complete mystery. Many people have never set foot inside a church or read even a small portion of the bible. But it does not mean that they are uninterested in spirituality, just uninformed.
Some people went to church often as a child (sometimes three times each Sunday!) but this only served to inoculate them! They've "done church" and have dismissed Christianity as a result.
This autumn, along with churches across the UK we are inviting people to 'stay curious' and investigate the Christian faith, maybe for the first time, or maybe with a fresh curiosity and open eyes, by joining one of our Alpha courses.
Alpha is a series of group conversations that freely explore the Christian faith in an open, friendly environment. Everyone's invited, no matter what their background or beliefs. It's free and there's no pressure to come back.
We're offering 2 Alphas:
Mondays, 10.00am in the Hunters Inn, Newton Tracey
Coffee from 10.00am, session starts at 10.15am, finishes 11.15am
Starts on Monday 18th September
Mondays, 7.45pm in Beaford village hall
Cheese and wine from 7.45pm, session starts at 8.00pm, finishes at 9.00pm
Starts on Monday 16th October
We'd love to invite you to join us for the first session to "come and see", with no obligation to return if it's not for you.
For more information or to book a place email 2RMCoffice@gmail, call Rev Gary 07947358050 or speak to your focal minister.
Topics covered:
Is there more to life than this?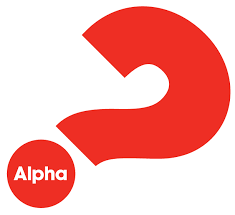 Who is Jesus?
Why did Jesus die?
How can we have faith?
Why and how do I pray?
Why and how should I read the bible?
How does God guide us?
Who is the Holy Spirit and what does he do?
How can I be filled with the Spirit?
How can I resist evil?
Why and how should I tell others?
Does God heal today?
What about the church?